Welcome to a Wing Chun Online
THIS IS YOUR INVITATION…
to join us on a Wing Chun Journey!
Don't Have Wing Chun in Your Area? Need the Flexibility of Training on Your Own Time? Looking for the Highest Quality detailed Wing Chun Instruction?
This is your chance to learn Wing Chun Kung Fu and be apart of a Wing Chun Family! 
***THIS IS OUR VERY LAST INVITATION OFFER BEFORE OUR GRAND OPENING***
Registration and Special Offer Ends JUNE 18th
WCO Member Testimonial… Thank you Sifu! This is by far the only real deal online training I have ever experienced. Not just for Wing Chun, but anything. Being in the military, repetition and advancing into different phases at ones own pace is key. And I think the job you and the school are doing to offer a unique online experience for us is by far superior to anything I have been a part of before. I look forward to one day being able to perfect what you are teaching to us and be certified by you. Your instructions are excellent, I am proud to call myself a member. Jason Ft.
My name is Sifu Wahnish and I welcome you to to a one of a kind training experience online!
With over 20 years of Wing Chun and close range combat experience, I developed the most refined and effective Wing Chun Program available online. It is much more than a program, it's a Wing Chun Kung Fu School and Family online!
A Little About Me…
Wing Chun Kung Fu Master
Close Range Combat Specialist
Self Defense Expert
Doctor of Acupuncture
Chinese Medicine
Author
This Program is for Everyone…
I often hear, "You're a big guy…of course this works for you." NO! NO! NO! It works for everyone! Wing Chun is not based on size and strength.
I always assume, and you should too, that your attacker is Bigger, Stronger, has Weapons and Friends. Therefore, techniques that use brute strength will NEVER WORK! Little, weak people just don't go around attacking others by themselves.
Secret Service Agents, Navy Seals, Marines, Army Soldiers, Police Officers and Prison Guards… I have instructed them all. But, everyday at my school I teach the average Joe and Jane to be exceptional Wing Chun and self defense warriors, and that is what I am going to do for you.
What you will learn are concepts and principles that work for you:
Simplicity: Do the simplest move within the realm of your safety
Economy of Movement and Energy: Big, flashy moves are simply not the solution
Don't Fight Force with Force: Use Principles of Deflection and Redirection
Male or female, young or old. If you want to learn Wing Chun this program is for you!
I will teach you in a way only very few will…or do. I do not want you to watch and memorize a bunch of techniques. I want to make sure you understand how and why it works so that it will always work for you.
WCO Member Testimonial… Hello Sifu, I would just like to extend my congrats on a job well done. The new members only site is very informative, and very organized. It is also very well constructed. I am learning so much from your lessons. You are a pioneer in what you are doing and I am very honored to be your student. Kyle P. New Jersey
How it Works…
To keep it simple, you are recieving Private Wing Chun Lessons, in the privacy of your home from a Wing Chun Kung Fu Master every week. It's an amazing educational martial arts opportunity and experience like no other!

When you join you will have access to the Wing Chun Online Members Only Training Hall!
There you can view few some introduction videos, check out the site and then jump right in to your very first lesson!
Then every week you'll receive a New Lesson!

There is More…

Not only do you get in depth instruction, you have a Sifu to communicate with! You'll have access to a true Wing Chun Master for training guidance and support.
You'll have access to a tight-knit Wing Chun online community of fellow members, to talk about the art, training, trade advice and experience, ask questions, find potential training partners in your area, and get personalized advice from Sifu!
Access to Members Only Gear and discounts in the to Wing Chun Online Members Only Store.

No matter what's got you stuck or what the question is, your Sifu and the WCO community are here to get you on track again.
WCO Member Testimonial… I can tell you took a lot of time with preparation and presentation. Very well done. Thank you for the smallest details we would get from a sifu in personal training. Dallas
What you will Learn…
Traditional Wing Chun Kung Fu from the Ground Up!
Wing Chun Concepts and Principles
Wing Chun Basics: Forms, Footwork, Punching, Kicking etc.
Wing Chun Applications
Realistic Self Defense and Streetwise Combat
A Truly Effective Close Range Combat System and so much more…
WCO Member Testimonial… Hi Sifu, "Looked at the first lesson – the introductory material and the first video about stances. It really works. It's like being there. It brings new insights. It can be reviewed over and over. It fills you up with Wing Chun. Altogether an extraordinarily important achievement and done with total detail. Thank you very much for it." Steve
More details about lessons.
When we say you receive a "Lesson Series" each week. That is not just one video. Your first four lessons are comprised of over 35 VIDEOS!

If this was broken down like other online programs where you pay a membership fee and then pay per clip you would be paying well over $400 a month! Here at WCO you receiving the highest level of Wing Chun instruction at a tuition rate everyone can afford!

Lesson 1 – First Lesson

This is a great first lesson to get you started!

Wing Chun Front Stance
Wing Chun Punch Theory
Punching Exercises
Sil Lum Tao Form (Sections 1 – 3) !!!

It's all about understanding and owning the Foundations of Wing Chun!

Lesson 2 – Stances

In this lesson we will cover all the Wing Chun Stances in detail!

Lesson 3 – Punching

Here you will expanded your punching knowledge and learn several Wing Chun punching drills.

Lesson 4 – Wing Chun Kicks

In this lesson you will learn the proper mechanics of all the Wing Chun Kicks!

Lesson 5 – Wing Chun Workout

Now you will have all the tools to learn and follow a Wing Chun Training Workout that you can practice with proper form and technique.

Lesson 6 – Wing Chun Hand Postions

This lesson is packed full of Wing Chun Hand Positions. We will go through all the hand positions in detail, understanding proper position and movement.

There is no holding back!

It is not front kick lesson 1 and side kick lesson 2. You get all the kicks in one lesson. It is not learn the Hand Position Pak Sao this week, Tan Sao next week, you get all the hand positions in one lesson.

Each week builds on each other.  This is Traditional Wing Chun Kung Fu taught the way it should be taught!

By Lesson 9 you will know the entire first form of the Wing Chun system  the Sil Lum Tao Form! That alone would be worth every penny, but you get so much more!
WCO Member Testimonial… Hi Sifu, "I want to thank you for accepting me into this training program. I currently train in miyama Ryu jujitsu and aikido, but my first martial arts experience was wing chun. I have always wanted to get back into wing chun but did not find the right person and school to learn from. When I saw on Facebook that you were beginning an online program I became intrigued. As an educator and martial artist I was curious to see how you were going to organize this. Honestly, I was a little skeptical but I am really impressed. Your hard work is certainly evident. I want to encourage you to continue what you doing. I appreciate all the details". Elvin
Registration Ends… JUNE 18th 2014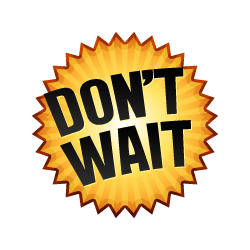 If you were to receive a private lesson every week at $100 dollars a lesson, that would run you $400 a month (which would be well worth every penny). Although very few have the finanical resources to do so.
Even though this is not in person lessons you will soon see it certainly feels like in person lesson and you have a Sifu to ask questions. If you take personal private lessons, you don't get to see that lesson over and over which is a huge benefit of this program.
Nevertheless, this is an online program, and if the price was cut to $199.00 a month it still would be an amazing offer. To make it even better, cut that in half to $99 dollars… and that would be a steal and most likely the future program rate.
I did say I wanted this Program to be affordable for everyone!
With this special offer, you can join for… Only 44.95 dollars a month for this last invitation and discounted offer before our Grand Opening in July 2014!
You simply can't find this kind of quality instruction anywhere online!
MONEY BACK GUARANTEE!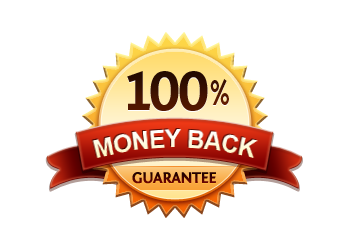 We are so confident you will like it, we offering a money back guarantee!!!
If you are Not Happy then, we're not either!
Try the first lesson and get a feel for the online training hall, and if you are not satisfied, cancel within 5 days of joining and we will give you a 100% refund in full.
It is just that simple; a lot of cool Kung Fu to gain and nothing to lose!
Don't Miss Out!
If you are having any problems with checkout page try another browser like Firefox
WCO Member Testimonial… Thank you so much for making this amazing are affordable.. My 12 year old nephew loves wing chun (ip man) and will join me in this journey!!! Victor
Have questions?
Here are some frequently asked questions about our program:
How often do I get a lesson?
You receive a WCO Lesson Series every week.
Can I watch the video again or do they disappear?
Yes. You can watch the videos over and over as long as you are WCO member!
Can I watch on mobile devices?
Yes.. the site morphs to most all mobile devices such as iPhones, iPads and Android devices. As long as you have internet you have Wing Chun Online!
What is the video quality?
Everything is filmed in the highest quality, Hi Def HD 1080p. Although we are currently streaming most videos in 720p to run smoothly across all internet connections.
Is there certification?
Yes we do have an option for our members to get personal reviews and level certifications.
Do I need a partner?
While not required, you are highly encouraged to get a partner to join you on this Kung Fu journey. To be a good fighter you have to fight, so partners are crucial. If you cannot find a partner, find a friend or family member who will help you as needed. However, for the first eleven lessons of this course no partner will be needed. During that period, you will be learning the core concepts, foundational elements and structure so you will have a solid foundation on which to grow your skills and knowledge!
What about the Wooden Dummy?
A full overview will be given at some point in the program. I did not feel it was fair to spend so many weeks covering something that so few people have or can afford. There will be an additional course the covers just the dummy!
Is there a contract?
NO Hidden Fees… NO Contracts… You can cancel anytime!
Does the tuition rate go up?
No. There are two very well-known sayings: "If it looks too good to be true, then it probably is" and "Don't look a gift horse in the mouth!" I assure you; the later applies to WCO.
What payments are excepted?
Paypal is our merchant provider although an account is not needed. You can register with Paypal or with a Credit or Debit Card WITHOUT having or creating a Paypal account.
WCO Member Testimonial… I have a background in traditional Kung Fu (Shaolin-Do style) and Hek Ki Boen (HKB) Blackflag Wing Chun style. This online course is a great way to learn a different wing chun lineage style. I like the formatting and style that you have created, it works! It's almost as we are at the kwoon with you. Christopher
WCO Member Testimonial…I am happy with the course. I have studied various martial arts over the years in Japan, Korea and here in the States. I have even been able to take Ving Tsun locally. This course is an excellent way for me to continue my practice. I like your approach and interpretation of the forms. I learned them a bit different but that is the great part of this system. Thank you for creating this and I look forward to more lessons. William
WCO Member Testimonial…I am happy with the course. I have studied various martial arts over the years in Japan, Korea and here in the States. I have even been able to take Ving Tsun locally. This course is an excellent way for me to continue my practice. I like your approach and interpretation of the forms. I learned them a bit different but that is the great part of this system. Thank you for creating this and I look forward to more lessons. William
WCO Member Testimonial… Hi Sifu, "Thank you for getting back. I'm really excited that you seem to be genuine in wanting to help students even though this is online. Knowing that the instructor is enthusiastic about helping is going to make this a great experience." Quinn
WCO Member Testimonial… I was very skeptical of on-line Wing Chun training, or any martial art on-line training for that matter. I decided to give it a try and so far I am very impressed. The video clarity is excellent. You give clear and concise information of what you are doing. I like the fact you show front and side views. The internet is full of videos, peoples opinions and so many varieties of Wing Chun. I have surfed the internet about Wing Chun until the wee hours of the morning, which is how I came across your site, I have a good feeling about your system and look forward to learning it. The training hall seems very well thought out, it was very easy to go from video to video. I look forward to the next lesson. Thank You, Jon
WCO Member Testimonial… Hello Sifu, and thank you for presenting this opportunity. I have nearly completed the first week of instruction, and I am pleasantly surprised. I was initially somewhat sceptical, but the program so far has been easy to pick up on and very informative. I have been practicing Chinese and Japanese martial arts for over 20 years, and currently teach martial arts. Wing Chun has always fascinated me but qualified instruction has been hard to come by where I live. I look forward to furthering my knowledge and experience using this innovative teaching system. Thank you again, Julian
WCO Member Testimonial… Sifu, I really enjoy your web site. I look forward to learning from you and growing as a student. My desire is to study and advance to the point to where I can eventually teach. Thank you again for this opportunity. Regards, Lee
WCO Member Testimonial… Hi Sifu, truly amazing experience! When I first entered the training hall I felt like I was no longer in my home. Thank you for such a wonderful training experience and sharing all your knowledge." Ilene
We can go on and on with the Testimonials the response has been phenomenal! We have over 100,000 Likes on Facebook for a reason!
If you are having any problems with checkout page try another browser like Firefox